Discover what's new in 2015 edition
March 24, 2015
Have you noticed something new? In 2015, Business Booster becomes TBB, The Business Booster.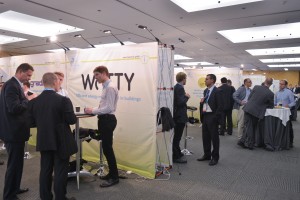 A new image, a new web, but the same objective of bringing together business start-ups, leading energy companies and SME's to enable tomorrow's sustainable energy solutions.
We are preparing an exciting event to bring high value to the energy industry: two days of international networking to discover the latest market trends, innovative technologies and business models that are changing the way that we deal with energy.
We have increased the number of innovations that we will bring you: get ready to discover over 100 breakthrough innovations from start-ups and SME's to enhance your company's technology roadmaps and access to new markets.
Another novelty this year,the possibility to arrange your business meetings depending on your area of interest, you will be sure not to miss any business opportunities.
Discover the new features of the third edition of the The Business Booster by exploring our web, save the date on your agenda and get ready to become part of the community that is creating the future of sustainable energy!