The top five most promising mobility and transportation focus areas
August 7, 2020
By Jennifer Dungs, Thematic Leader, Energy for Transport and Mobility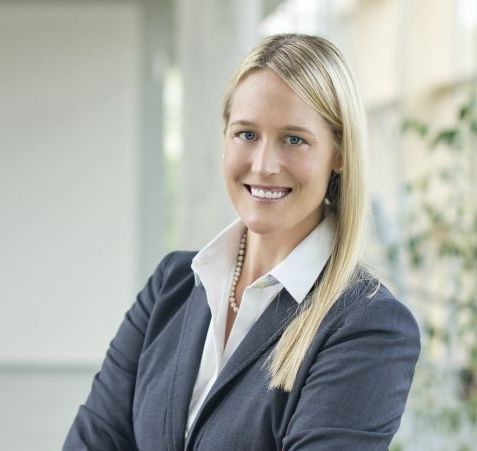 Accounting for 25% of all man-made CO2 emissions today, mobility and transport has a huge role to play in limiting global temperature increases to well below 2°C above pre-industrial levels, as set out in the Paris Agreement. It is one of the few sectors in which emissions still grow. This is not due to lacking improvements in vehicle technology, transport infrastructure, and the energy systems – but mainly due to a still growing demand for mobility for both people and goods.
Existing mobility and transport innovation could help curb demand and emissions but this is far from enough. Besides the sheer need for decarbonisation, there are also other factors driving the revolution in mobility and transport such as population and demographic changes, urbanisation, breakthrough technology, new partnerships and alliances, and consumer behaviour. 
In short: Mobility will change tremendously, and it needs to – otherwise mankind will not be able to solve the climate crisis. Looking at the triple bottom line of people, planet and profit, here are the five mobility and transportation focus areas to look out for that we have identified to have significant impact potential and are focusing our investments and projects on: 
Zero-emission drivetrain

, including, for example, advanced battery technology with higher energy density for passenger cars; hydrogen as a carrier for fuel cells or internal combustion engine; and e-drive systems. 

The technology in this focus area is already market-fit and has a direct impact on GHG emissions, raw material use, and energy efficiency. As a second order effect it thus also improves public health and the affordability of transport.
Autonomous Driving Technology

, including products such as advanced software, sensors, and other electronics, for example, LIDAR systems, including algorithms for trucks as all-in-one solution. 

In this focus area we see strong business cases which are, however, restrained by long-term uncertainty. An optimised movement of vehicles could improve several dimensions, though: lower emissions, safer traffic, as well as better affordability and availability for people. Robotaxis, (pooled and nonpooled) could account for up to 20% of vehicles on the road in European cities.
Innovative Transport Concepts

, including offers that make the last mile for people (micromobility) or goods more efficient, or allowing for purpose-optimised concepts such as new rolling e-chassis could. 
Energy Provision Infrastructure

, including sustainable and efficient EV charging stations and or hydrogen infrastructure. 

A better infrastructure – which is thoughtfully integrated with other sectors, will enable sustainable transport and mobility in Europe – it also impacts space and availability with the rollout starting already today.
Mode-shifting mobility services

,including improved algorithm and route calculation for shuttle services to improve operations – or mode aggregator service provisions. For the end customer, value shall be created by seamless access, real-time information, payment, and services. 

Optimising the use of transport modes can have strong implications for impact targets – the respective business models are already gaining traction today. The European mobility-as-a-service (MaaS) commission market is estimated to be worth EUR 180 to 380 million by 2023.
Interested in learning more about each of these focus areas and energising mobility's future? Download the full publication here and be sure to join the conversation and register now for TBB.2020!