Interview with the winner of this year pitching award: Solaris Offgrid
December 19, 2016
Africa
off-grid
pitching contest
PV
solar power
start-ups
TBB.2016
The International Renewable Energy Agency (IRENA) recently estimated that the cost of installing solar electricity projects in Africa had fallen by over 60% in four years.
It may well see a similar decline over the next 10 years as we head towards total installed capacity of over 70 GW for the continent as a whole in 2030. Solaris Offgrid's groundbreaking stand-alone, modular systems are arriving on a booming market. Siten Mandalia, CEO of this start-up (already operating internationally out of bases in the UK, Spain and Tanzania), explains.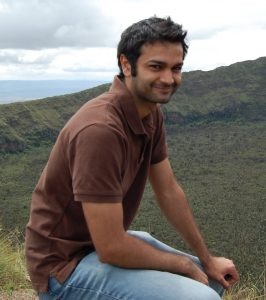 You have just won the TBB Pitching Contest. Do you know what won the judges over?
Without wanting to blow our own trumpet, we owe this award to our product. Firstly because it is easy to understand and secondly because we all know that access to electricity is going to (and must!) change the lives of millions of Africans. And then I think we managed to demonstrate the "business" value of our approach.
But hasn't the off-grid PV market in Africa already been pre-empted by the players in place?
There are indeed numerous household PV system projects designed for Africa. Most are low-powered, fixed-wattage kits – and sometimes include a pay-as-you-go module. The commercial success of these offers proves not only that people are interested in these services but also that the arrival of electricity in these communities has an immediate, positive impact. So the market is set for rapid growth in step with customers' needs. And this is where we think we can provide an innovative solution with a system that is versatile, scalable and meets the needs.
Can you explain?
Admittedly a small 10W system can be used replace harmful kerosene and recharge your phone conveniently. But what do you do when your standard of living rises, you've paid off your first system, and you want to install a sewing machine, a pump, a television set and so on? Unlike our competitors, we have designed a single box that is capable of keeping up with changes in end-customers' needs over the long term. The input solar power can be adjusted from 20 to 200W and it can power up to 10 lights and numerous other appliances at once. Solaris is paid off on a rent to own model over three years, including appliances, however clients can pay in shorter periods or even upfront. The system can be provided with a selection of low-energy devices: radio, TV, lights, hair clippers, iron, Wi-Fi hotspot, tablet, satellite TV receiver, etc. With our long term customer relationship we aim to become the one-stop shop for off-grid electricity and appliances in Africa.
How do you manage to be competitive with so many additional features?
Mainly thanks to our 100% internally developed hardware: we started out with a blank page and chose low cost, efficient components and adapted to meet the customers' needs. The other major cost saving is deciding not to include an inbuilt telecoms module (editor's note: the GSM module can account for a good quarter of the cost of competing boxes). Instead, we leverage the customer's existing mobile connectivity with their phones to obtain vital data. Lastly, our dedicated CRM and ERP has proven to be particularly efficient with field partners using the Solaris system – often commended as being the most advanced platform they have seen.
So your business model is based on partner distribution networks?
Yes, exactly. Our business consists of designing an integrated energy access solution (including the kits), having it manufactured, then selling it to our partners, who are then charged with marketing it and installing it at the end-customers' premises under specific guidelines. We did however launch the first regional hub internally, for obvious reasons: we needed to demonstrate the concept and familiarise ourselves with the actual situation on the ground. After one year, we already have over 600 active customers from one hub in Northern Tanzania and we are installing around 100 more every month – more than any provider in the same region.
How do you finance these investments in equipment?
In the long run, it won't be a problem because the boxes will be purchased by the distributors. To reach this stage, we are actively canvassing for funds: €500,000, to be precise. It's a relatively small amount for a project with such potential, and an opportunity for investors to not only get a bargain but also to make impact!
Solaris Offgrid in brief:

Founded: 2014
Staff: 29
Financing: 1st round US$450,000 (2015), 2nd round in progress for €500,000
Demonstrators: Sengerama and Geita (Tanzania)
Standard offer: US$0.25 per day (20W)